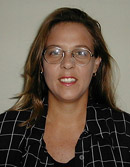 Background:
Heather D. McCallum
President

WebWorksPro, Inc. is owned by Heather McCallum, born and raised in Jacksonville, Florida. She attended Flagler College in St. Augustine, Florida and obtained a BA degree in Communications with emphasis in Commercial  Advertising and Graphic Arts.  Immediately following college she was hired by a local Design/Build General Contractor, designing newsletters, proposals, slide presentations, advertisements and writing press releases. To satisfy her desire to be more flexible creatively, she freelanced as a graphic designer and became heavily involved in the graphics community. She was later offered the position of Creative Coordinator for an in-house advertising department at Betz PaperChem, Pulp and Paper Division, a global chemical company (currently Valvoline).
During this time, she gained extensive computer graphic skills, illustrating hundreds of scientific and equipment drawings with bezier curves and a mouse—a method not widely used at the time. She also designed high quality full color brochures through the pre-press stage, saving the company large sums of money normally budgeted to ad agencies. The small paper division creative department soon began designing literature in different languages, including educational material, direct mail campaigns and trade show exhibits for the corporate office and other divisions globally.  Although her career at the company was a gratifying success, Heather left the position to start a web development company, which turned a profit the first year in business. Today, satisfied clients of WebWorksPro benefit greatly from her extensive background in modern and traditional commercial art.
WebWorksPro serves all industries from local pubs to luxury multifamily residences.  Contact Heather today to learn how she can exceed your expectations!